Interested in watching some of the films nominated for a Best Picture Academy Award this year? Just click on the DVD covers or titles below to easily request Bohemian Rhapsody, BlacKkKlansman, Green Book, and more. And don't forget to tune in to the 91st Academy Awards this Sunday, February 24th.
Bohemian Rhapsody (2018) A
chronicle of Freddie Mercury and the band Queen during the years leading up to their appearance at the 1985 Live Aid concert.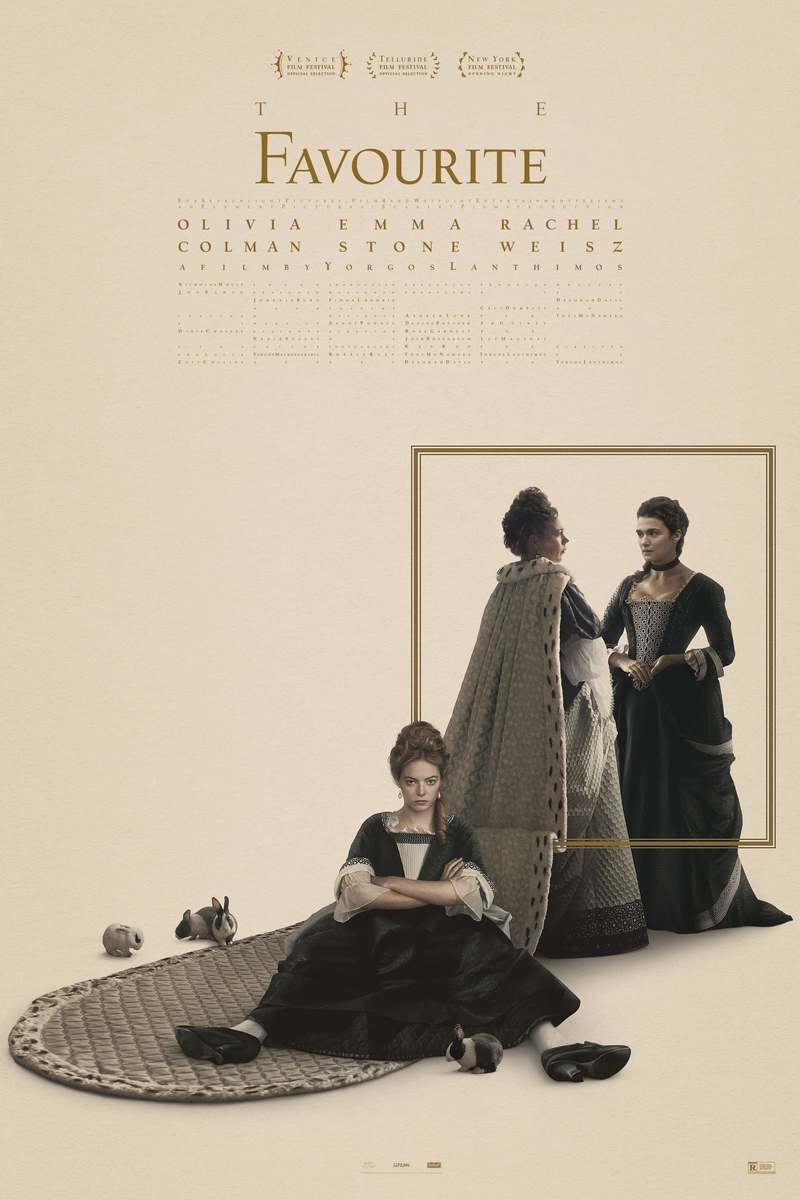 The Favourite (2018) Early 18th century England is at war with the French. A frail Queen Anne (Olivia Colman) occupies the throne and her friend Lady Sarah (Rachel Weisz) tends to her ill health and bad temper. When a new servant Abigail (Emma Stone) arrives, Sarah takes her under her wing and Abigail sees a chance at return to her aristocratic roots. As the politics of war become time consuming for Sarah, Abigail steps in to fill in as the Queen's companion. Their growing friendship gives her a chance to fulfill her ambitions and no one will stand in her way.

Black Panther (2018) King T'Challa (Chadwick Boseman) returns home to the isolated,
technologically advanced African nation of Wakanda to serve as new leader. However, T'Challa soon finds that he is challenged for the throne from divisions within his own country. When two enemies conspire to destroy Wakanda, the hero known as Black Panther must join forces with C.I.A. agent Everett K. Ross and members of the Wakandan Special Forces, to prevent Wakanda from being drawn into a world war.

BlacKkKlansman (2018) Ron Stallworth (John David Washington), an African-American police officer from Colorado, successfully managed to infiltrate the local Ku Klux Klan and became the head of the local chapter.

Green Book (2018) When Tony Lip (Viggo Mortensen), a bouncer from an Italian-American
neighborhood in the Bronx, is hired to drive Dr. Don Shirley (Mahershala Ali), a world-class Black pianist, on a concert tour from Manhattan to the Deep South, they must rely on a book to guide them to the few establishments that were then safe for African-Americans. Confronted with racism, danger as well as unexpected humanity and humor, they are forced to set aside differences to survive and thrive on the journey of a lifetime.

A Star is Born (2018) During the downward spiral of his own music career due to alcoholism and his age, Jackson Maine (Bradley Cooper) helps a young singer and actress (Lady Gaga) find fame.

Vice is not currently available to request, and Roma is currently only available to view through Netflix. Check back at a later date for availability.